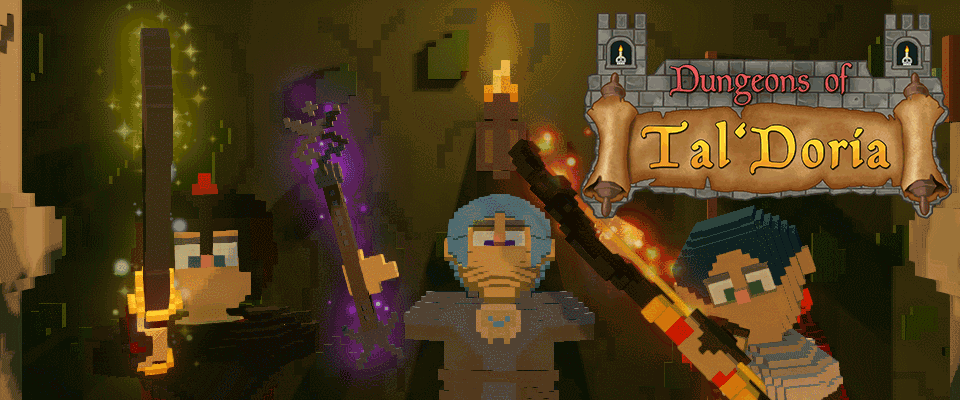 Dungeons of Tal'Doria
Early Access, Wishlists, Graveyards, and Streamers (DDD #22)
---
Hey Tal'Dorians!
We are incredibly excited for all the news we have to share in this update, not only we do have a steam page up, but we have a new never before seen graveyard biome that we been secretly working on!
Content
Steam Page
Early Access / Streamer
New Biome
Our steam page is now live, and what this means for you is you can now follow and wishlist the game so that you will get updates and really help out our team! How? Well, the more people who add the game to their wishlist makes it more likely that Valve/Steam will promote the game on launch. So if you're one of our players that can get the game during EA or don't generally buy games till they get out of EA please consider just adding us to your wishlist, that one button will make a huge difference for us!
This is also our first DDD on the steam page, for those of you who don't know what DDD stands for, it's: Development-Diary-Dienstag or -Donnerstag, we are a German dev team, and Dienstag means Tuesday / Donnerstag means Thursday. We are always aiming for one of those days for news! (DDT did not sound as nice as DDD sounds! :D) Those who have been following for a while outside of steam can now read the DDD from our steam news page here: DDD #22 on Steam
And if you're already on steam don't forget to wishlist the game here: Dungeons of Tal'Doria on Steam
Lastly, we are hoping to have an early access version ready for sale in June. This depends highly on how far along we are and also how many streamers and YouTubers we can gather for the June release.
EDIT 6/6: Unfortunately Dungeons of Tal'Doria won't get released in June. The release date is set to 14th July due to marketing reasons, but also to have a bit more time for QA :) Registered streamer will get contacted in July by us. Stay tuned!
We want to hit the ground running, but it shouldn't be a surprise to anyone that our marketing budget is akin to what most indie devs face; that makes it very hard to reach out to Streamers and YouTubers even if we want to!
That's where you readers come in, we are looking for your help to make streamers aware of us and us aware of them if you have a Streamer that you are incredibly loyal to we want to know from you who they are and how to get in touch with them. And even better if your able to get them ahold of us that would help us tremendously!
Go to this thread to hear about how to do so and also the giveaways we have for those who do: Thread on Steam Discussions
Finally, the newest biome that will be added to the game and ready for early access is *drum roll* THE GRAVEYARD! This eerie landscape will be filled with crypts, tombstones, and the undead. With some crypts actually being able to be explored as dungeons.

They are awaiting you already!
That's all for today, but we are looking forward to sharing more details about new content as you join us through this early access. Thank you for being apart of the start of this journey, and we look forward to joining you in the world of Tal'doria!
---
Discord: https://discord.gg/93RQdvz
Twitter: https://twitter.com/SuneXGames
Facebook: https://facebook.com/SuneXGames
Website: http://sunex-games.de/
Get Dungeons of Tal'Doria