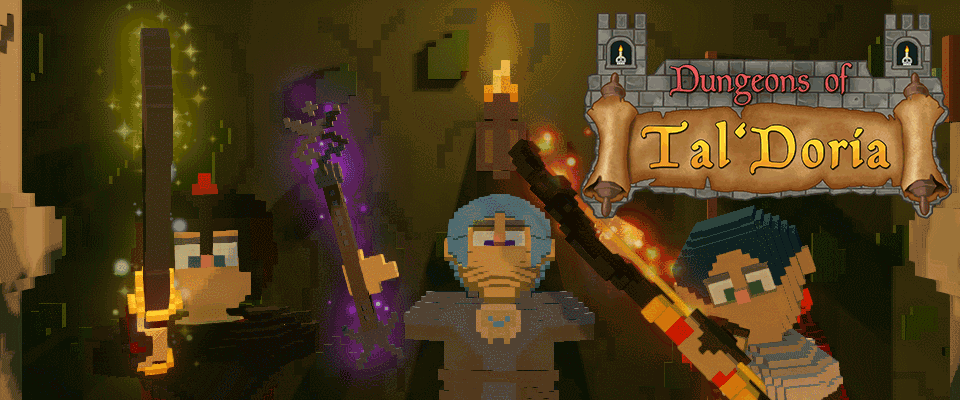 Dungeons of Tal'Doria
Release Date And New Features (DDD #23)
---
Hey Tal'Dorians!
For those who have not been following us on discord, we have an official release date for early access to share in this update, as well as explaining why we moved from a June release to a July one. We also have a lot to share in regards to updates we have made to the game and what will be shown in the new version.
Content
So the reason we were not able to share about why we delayed our June release was due to the steam summer sales. We were not made aware of the sale till much later in our process and releasing during the sale would have flooded both the sales and new releases so that we wouldn't be noticed.
Our early access will be released on July 12th at 8am PDT/ 3pm UTC / 5pm CEST, if you have not put it into your wishlist you can do it here: Dungeons of Tal'Doria on Steam
We have the prices set for $19.99 / 16,99€ / £15.99 but will have 10% sale for the first week to celebrate the launch.
During the Early Access you can expect us to continue to roll out new features and systems like the skill progression and quests, below show you some of the newest things we have been recently working on.
You can now destroy pots and boxes that are found in the dungeons:
We now have the knight showing off shields that he gains access to.
You can now customize the UI to fit your needs, whether you are a streamer who wants the UI to not interfere with your overlays or just a player who wants the UI in a given place!
We have also included a smart tutorial system that will share information as you come across those activities. (IE moving, going into your first dungeon, equipment, vendors, etc.)
The Minimap has been updated to include harvestable ore and trees on the map so that you quickly identify resource nodes.
We can't wait to join you on steam and finally be able to jump into the game with our beautiful community. I will be planning a couple of community days where you will be able to join us to play. Please leave feedback in the discord or on the steam forums as we will be actively looking to engage comments!
---
Discord: https://discord.gg/93RQdvz
Twitter: https://twitter.com/SuneXGames
Facebook: https://facebook.com/SuneXGames
Website: http://sunex-games.de/
Get Dungeons of Tal'Doria